Gyms with Cheap Fitness Membership
Over 8 million of us are slipping on our trainers, readying our sweatbands and slogging it out in the gym with a membership. A gym membership in the UK doesn't always come cheap with some swanky gyms costing around £60 a month meaning some of us are racking up an annual spend of around £720.
Gym use in on the rise with 1 in 8 of us now signing up to get our sweat on this has meant health and fitness clubs have become increasingly competitive with a lot of gyms offering great no contract offers with brilliant monthly membership prices.
We have hunted out our top 5 affordable gyms across the UK so that both you and your wallet can keep healthy and happy.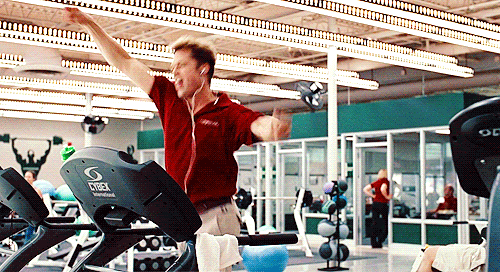 ---
Top 5 Affordable Gyms In The UK
One thing before we get into the nitty gritty – most gyms offer a taster session which is a great way to test out a gym before you commit to a membership. We have noted below the gyms that offer free gym sessions and also which ones have a gym with swimming pool so you can make sure you are choosing the right gym for you.
Cost: from £16
Pool: Selected Clubs
Best for: Those that are committed, you can make massive savings by signing up for 4 month or year memberships.
With over 75 locations across the UK and now available in 16 countries, Fitness First is one of the biggest gym/leisure centre organisations, and for good reason. Their centres provide excellent facilities including state of the art gyms, studios, ladies only areas, swimming pools, beauty rooms and crèches. You can also learn about how a healthy diet can help keep you fit and other integral elements of a fitness plan.
Cost: from £14.99 a month
Pool: None
Best for: Variety of classes

With over 150 clubs nationwide you are likely to find a Puregym near to you. You can pick up a day pass from £3.99 and a monthly membership from just £14.99! The big bonus with Puregym is the amount of free classes you are able to attend from yoga and ab workouts to pump and spin classes there are over 50 classes to choose from and you can attend as many as you want!
If you've ever attended an independent class you know that the price of these can rack up, costing anything from £5 – £10. Attending just two to three classes at Pure Gym means you have made your money back.
Xercise4Less
Cost: from £9.99 per month
Pool: None
Best for: Those that need a boost to keep on track.
Xercise4Less are a budget gym chain that want to work with you to make sure you keep on the active bandwagon. From the fantastic price of under £10 a month Xercise4Less state that they "don't just help you set goals, we help you smash them".
Whether you are looking to loose weight, build muscle, tone up or just want to work on your overall health and wellbeing this gym will help you to achieve your goal.
Cost: from £9.99 per month
Pool: Yes
Best for: Those that like to keep their options open.
Not quite a gym as such… payasUgym offers a great way to discover gyms, pools, spas and studios in your local area. On offer is the largest network of exercise venues across the UK, with over 2,000 to choose from you will be sure to find somewhere near to you wherever you are.
You have the option of buying monthly and daily passes to gyms, pools, spas and studios listed on site for great prices or if you prefer to go to different gyms and classes around the country their monthly pass is well worth a look. Included in your monthly pass is a visit to some premium spas for a well-deserved session.
Fitness4less
Cost: from £15.99
Pool: At selected gyms
Best for: Great inner city locations
With a monthly membership from just £15.99, you won't be breaking the bank when it comes to signing up to Fitness4less. On sign up will be entitled to a detailed induction, personal training session and a large variety of fitness classes.
There are no contracts with Fitness4Less and they are located in 15 major cities around the country so take a look on site today to see if they have one of their great gyms near you!
---
Vouchers for affordable gyms
If you are looking to up your fitness game make sure to take a look at the latest health and fitness club offers and vouchers available from vouchercloud.
We also have some amazing deals over at our men's and women's sports clothing page where you can pick yourselves up some new trainers or work out attire.