VIEW LIVE OFFERS
10% Off First Orders at ASOS
Exclusive
Win £500 to Spend this Black Friday at ASOS
Win a whole new wardrobe this Black Friday with a £500 spend at ASOS.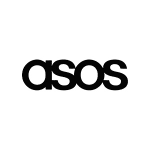 Never miss out on exclusive savings from vouchercloud
Get Ready for Black Friday at ASOS
Be prepared for the best day for shopping of the year.
339 used today
30% Off Selected Sneaker Brands at ASOS
Who doesn't love a comfy pair of trainers, especially at 30% off!
417 used this week
Secret Santa Gifts from £4 at ASOS
Struggling with secret Santa? Have fear, ASOS is here!
54 used this week
Up to 30% Off Face and Body Brands at ASOS
Treat yourself to new makeup this September!
135 used this week
Free Delivery on Orders Over £30 at ASOS
Make a big order at ASOS and there is no need to pay for delivery!
81 used today
Unlimited Next Day Delivery for £9.95 a Year with Premier Delivery at ASOS
Enjoy free and unlimited next day delivery with no minimum order for value for a whole year for just £9.95!
72 used this week
New-in Topshop Range from £12 at ASOS
Are you a fan of Topshop? It is now available at ASOS!
75 used this week
New-in Items from £3 at ASOS
Find the latest fashion and accessories for affordable prices at ASOS!
102 used this week
Beauty Advent Calendars from £25 at ASOS
Stay on top of your Christmas shopping and start early with beauty advent calendars!
90 used this week
Gifts from £3 at ASOS - Birthday Presents, Cards and More
There is a fantastic selection of gifts available at ASOS!
78 used this week
Popular ASOS Discount Codes
| Voucher Code Description | Discount Type | Expiry Date |
| --- | --- | --- |
| 10% Off First Orders at ASOS | Online Code | 27 November |
| Get Ready for Black Friday at ASOS | Online Deal | 29 November |
| 30% Off Selected Sneaker Brands at ASOS | Online Deal | 22 November |
| Secret Santa Gifts from £4 at ASOS | Online Deal | 25 December |
| Up to 30% Off Face and Body Brands at ASOS | Online Deal | 4 December |
| Free Delivery on Orders Over £30 at ASOS | Online Deal | 21 January |