VIEW LIVE OFFERS
20% Off Orders at PrettyLittleThing
£10 Off Selected Dresses at PrettyLittleThing
No matter what your style you will find the perfect dresses for you and for £10 less.
Online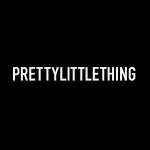 Never miss out on exclusive savings from vouchercloud
£1 Next Day Delivery at PrettyLittleThing
Get your order delivered to your door the very next day for only £1.
69 used today
20% Student Discount at PrettyLittleThing
Be the best dressed you can be with amazing discounts available at PrettyLittleThing!
57 used today
15% Off Selected Activewear at PrettyLittleThing
Kick those winter blues with these great savings on activewear!
Online
70% Off Selected Denim at PrettyLittleThing
Sport a cute denim skirt or some stylish denim jeans with up to 70% off at Pretty Little Thing.
Online
£10 Off Selected Denim in the Sale at PrettyLittleThing
Jeans are a wardrobe essential and are perfect for any occasion, dress them up with heels or dress them down with a slouchy hoody and trainer.
Online
Unlimited Next Day Delivery for £9.99 at PrettyLittleThing
Sign up the PrettyLittleThing Royalty for just £9.99 and get a year of next day delivery!
Online
Similar offers you might like
Popular Pretty Little Thing Discount Codes for February 2020
| Voucher Code Description | Discount Type | Expiry Date |
| --- | --- | --- |
| 20% Off Orders at PrettyLittleThing | Online Code | 29 February |
| £1 Next Day Delivery at PrettyLittleThing | Online Code | 9 March |
| 20% Student Discount at PrettyLittleThing | Online Code | 10 April |
| £10 Off Selected Dresses at PrettyLittleThing | Online Deal | 24 March |
| Up to £20 Off Ankle Boots at PrettyLittleThing | Online Deal | 9 March |
| 15% Off Selected Activewear at PrettyLittleThing | Online Deal | 24 March |