VIEW LIVE OFFERS
Save 20% on Boots and Partner Brands at Boots - Limited Time Only!
Save £5 when you Buy New All In One Foundation and Another Product at Boots
Protect & Perfect your skin with No7 All in One Foundation at Boots.
198 used today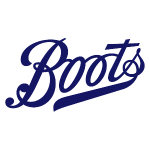 Never miss out on exclusive savings from vouchercloud
Up to 50% Off Selected Fragrances at Boots
Whether you're shopping for someone special or treating yourself, find the perfect fragrance at Boots with up to 50% off!
633 used today
3 for 2 on a Range of Gifts at Boots
Mix & match this Christmas with a range of gift ideas to suit everyone.
84 used today
Students Get 10% Discount on Orders at Boots
Pop in store and link your student ID with your advantage card and get saving.
600 used today
Sign up to Advantage Card and Collect 4 Points per £1 at Boots
Collect advantage card points on your purchases at Boots and use them against purchases.
267 used this week
Discover a Selection of Advent Calendars from £10 at Boots
Make the countdown to Christmas exciting with a range of edible and beauty advent calendars at Boots.
114 used this week
Free Delivery on Orders Over £45 at Boots
Don't miss out on getting your deliveries for free at Boots!
111 used today
Claim a Free Gift with Selected Purchases at Boots
Make a purchase on one of Boots selected products and get a free gift!
159 used today
Enjoy 50% Off Selected Toiletries at Boots
Stock up on the essentials now with half price across a range of products.
93 used today
Save 25% on Selected Protein World Products at Boots
Train in the right way and get the Protein World products from Boots to help, now with 25% off!
81 used this week
Popular Boots Discount Codes
| Voucher Code Description | Discount Type | Expiry Date |
| --- | --- | --- |
| Save 20% on Boots and Partner Brands at Boots - Limited Time Only! | Online Deal | 23 September |
| Save £5 when you Buy New All In One Foundation and Another Product at Boots | Online Deal | 30 September |
| Up to 50% Off Selected Fragrances at Boots | Online Deal | 31 October |
| 3 for 2 on a Range of Gifts at Boots | Online Deal | 30 November |
| Students Get 10% Discount on Orders at Boots | Online Deal | 31 October |
| Sign up to Advantage Card and Collect 4 Points per £1 at Boots | Online Deal | 29 September |