VIEW LIVE OFFERS
Annual Breakdown Membership from £6 a Month at AA Breakdown Cover
20% Off Moto Service Stations, Selected Pubs and Restaurants with Membership at AA Breakdown Cover
When you're a member of the AA Breakdown squad you'll get a few extra benefits, like 20% off at Moto service stations as well as thousands of pubs and restaurants!
102 used this week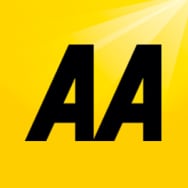 Never miss out on exclusive savings from vouchercloud
Up to 15% Off Car Hire for Members at AA Breakdown Cover
Already an AA member? Get your car hire with 15% off thanks to this handy deal.
66 used this week
European Breakdown Cover from £7 a Day at AA Breakdown Cover
Going abroad this year? Get covered with AA Breakdown Cover from just £7 a day, one less thing to worry about!
Online
Motorbike Breakdown Cover from £4.50 a Month at AA Breakdown Cover
Got a motorbike? Get yourself covered from just £4.50 a month at AA Breakdown Cover.
Online
Similar offers you might like
Popular AA Breakdown Cover Discount Codes
| Voucher Code Description | Discount Type | Expiry Date |
| --- | --- | --- |
| Annual Breakdown Membership from £6 a Month at AA Breakdown Cover | Online Deal | 22 March |
| 20% Off Moto Service Stations, Selected Pubs and Restaurants with Membership at AA Breakdown Cover | Online Deal | 1 March |
| Up to 15% Off Car Hire for Members at AA Breakdown Cover | Online Deal | 26 January |
| European Breakdown Cover from £7 a Day at AA Breakdown Cover | Online Deal | 22 February |
| Motorbike Breakdown Cover from £4.50 a Month at AA Breakdown Cover | Online Deal | 2 February |
| Business Breakdown Cover from £73 a Year at AA Breakdown Cover | Online Deal | 25 January |