VIEW LIVE OFFERS
Annual Breakdown Membership from £4.50 a Month at AA Breakdown Cover
20% Off Moto Service Stations, Selected Pubs and Restaurants with Membership at AA Breakdown Cover
When you're a member of the AA Breakdown squad you'll get a few extra benefits, like 20% off at Moto service stations as well as thousands of pubs and restaurants!
138 used this week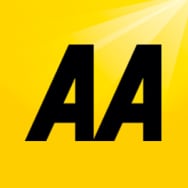 Never miss out on exclusive savings from vouchercloud
Free Onward Travel for 12 Months with National Recovery Policy at AA Breakdown Cover
When selecting your policy, add national recovery and onward travel to your breakdown cover to get onward travel free for 12 months.
174 used this week
Up to 15% Off Car Hire for Members at AA Breakdown Cover
Already an AA member? Get your car hire with 15% off thanks to this handy deal.
63 used this week
European Breakdown Cover from £7 a Day at AA Breakdown Cover
Going abroad this year? Get covered with AA Breakdown Cover from just £7 a day, one less thing to worry about!
Online
Similar offers you might like
Popular AA Breakdown Cover Discount Codes
| Voucher Code Description | Discount Type | Expiry Date |
| --- | --- | --- |
| Annual Breakdown Membership from £4.50 a Month at AA Breakdown Cover | Online Deal | 19 October |
| 20% Off Moto Service Stations, Selected Pubs and Restaurants with Membership at AA Breakdown Cover | Online Deal | 25 October |
| Free Onward Travel for 12 Months with National Recovery Policy at AA Breakdown Cover | Online Deal | 17 November |
| Up to 15% Off Car Hire for Members at AA Breakdown Cover | Online Deal | 3 November |
| European Breakdown Cover from £7 a Day at AA Breakdown Cover | Online Deal | 29 December |
| Motorbike Breakdown Cover from £4.50 a Month at AA Breakdown Cover | Online Deal | 26 October |