VIEW LIVE OFFERS
Up to 80% Off Everything at boohoo
Exclusive
£5 Gift Card with Orders Over £50 at boohoo
Don't miss this exclusive offer to get a £5 Reward with vouchercloud!
60 used this week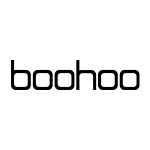 Never miss out on exclusive savings from vouchercloud
Get £5 For You and 30% Off For a Friend You Refer at boohoo
Refer your friend to boohoo and grab some great savings!
54 used today
20% Student Discount at boohoo
Bag a great deal with your Student Beans ID. Save big at boohoo today!
123 used today
Find up to 60% Off Nightwear at boohoo
Have a good night sleep with this great offer now on at boohoo.
Online
Annual Unlimited Delivery just £7.99 at boohoo
If you shop at boohoo a lot, you might as well take advantage of unlimited annual delivery!
132 used this week
Grab up to 55% Off Lingerie at boohoo
Make the most of this great deal when shopping at boohoo for lingerie now!
Online
Face and Body Glitter Starting at Just £4 at boohoo
Get ready for the holiday season by lighting up any room you enter now.
Online
Explore up to 50% Off Petite Range at boohoo
Treat yourself when shopping at boohoo with this great offer.
72 used this week
Get 25% Off Curve Collection at boohoo
Shop at boohoo for all the best deals, discounts and offer now.
69 used today
Shop Bum Bags Starting at £8 at boohoo
Stay on trend with the latest looks and avoid breaking the bank while doing so!
Online
Explore up to 75% Off Dresses at boohoo
Get the look that you want with this great offer on at boohoo now!
75 used this week
Shop Winter Florals For Up to 65% Off at boohoo
Stay in style this season, from dresses to shorts, explore your floral side!
Online
Co-ord Sets Starting at £4.25 at boohoo
Stay in style for less with co-ord sets today with boohoo!
Online
Popular boohoo Discount Codes
| Voucher Code Description | Discount Type | Expiry Date |
| --- | --- | --- |
| 20% Student Discount at boohoo | Online Code | 12 April |
| £5 Gift Card with Orders Over £50 at boohoo | Exclusive Online Reward | 29 March |
| Up to 80% Off Everything at boohoo | Online Deal | 20 January |
| Get £5 For You and 30% Off For a Friend You Refer at boohoo | Online Deal | 31 January |
| Find up to 60% Off Nightwear at boohoo | Online Deal | 29 January |
| Annual Unlimited Delivery just £7.99 at boohoo | Online Deal | 28 February |