VIEW LIVE OFFERS
£5 Off Orders Over £30 at B&Q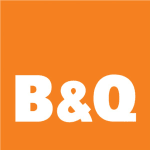 Never miss out on exclusive savings from vouchercloud
Exclusive
£10 Gift Card with Orders Over £200 at B&Q
Enjoy a free gift card once your purchase at B&Q has been verified.
Online
Exclusive
£5 Gift Card with Orders Over £100 at B&Q
Pick a £5 digital gift card once your B&Q purchase has been verified! We'll email you how to claim.
Online
Get Ready for Black Friday Weekend at B&Q
Black Friday is coming to B&Q, get ready for all the best deals and discounts.
213 used this week
Save up to 40% Off Kitchen Clearance at B&Q
Find a section of doors, drawers and accessories for your kitchen.
114 used this week
£5 Welcome Voucher with Orders Over £30 with B&Q Club Membership at B&Q
Enjoy a welcome voucher with memberships as well as loads of exclusive deals and discounts.
168 used this week
Free Next Day Delivery on Orders Over £50 at B&Q
Spending £50 or more at B&Q? You can get free delivery on your order today.
198 used this week
Discover Christmas with Decorations from £1 at B&Q
Turn your home into a winter wonderland with help from B&Q.
96 used this week
Shop Smart Lighting from £15 at B&Q
Customise your home with a range of smart lighting bulbs and accessories. Watt you waiting for?
78 used this week
Get Any 3 Rolls of Insulation for £16.50 at B&Q
Keep your home warm this winter with multi-buy offers at B&Q
78 used this week
Shop Storage Clearance Range from 75p at B&Q
Find a range of storage for your home with storage furniture and accessories from 75p at B&Q.
66 used this week
£40 Off Selected Home Furnishings at B&Q - Including Bedding, Throws & Wall Art
Add those finishing touches to your home for less at B&Q.
60 used this week
Popular B&Q Discount Codes
| Voucher Code Description | Discount Type | Expiry Date |
| --- | --- | --- |
| £5 Off Orders Over £30 at B&Q | Online Code | 6 November |
| £10 Gift Card with Orders Over £200 at B&Q | Exclusive Online Reward | 29 December |
| £5 Gift Card with Orders Over £100 at B&Q | Exclusive Online Reward | 29 December |
| 3 for 2 on Paint Orders at B&Q | Online Deal | 3 November |
| Get Ready for Black Friday Weekend at B&Q | Online Deal | 29 November |
| Save up to 40% Off Kitchen Clearance at B&Q | Online Deal | 31 October |