VIEW LIVE OFFERS
Exclusive
£10 Gift Card with Orders Over £200 at B&Q
Exclusive
£5 Gift Card with Orders Over £100 at B&Q
Pick a £5 digital gift card once your B&Q purchase has been verified! We'll email you how to claim.
Online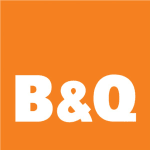 Never miss out on exclusive savings from vouchercloud
20% Off the Christmas Range at B&Q - Limited Time Only!
Shop trees, decorations, lights and more in the Christmas flash sale!
138 used this week
Free Next Day Delivery on Orders Over £50 at B&Q
Spending £50 or more at B&Q? You can get free delivery on your order today.
99 used this week
Shop Smart Lighting from £15 at B&Q
Customise your home with a range of smart lighting bulbs and accessories. Watt you waiting for?
Online
Save up to 60% Off Kitchen Clearance at B&Q
Find a section of doors, drawers and accessories for your kitchen.
57 used this week
Discover Christmas with Decorations from £1 at B&Q
Turn your home into a winter wonderland with help from B&Q.
Online
Free 1 Hour Click and Collect on Orders at B&Q
Avoid delivery fees with click and collect and pick up your order as soon as an hour later at your local B&Q.
Online
Shop Storage Clearance Range from 75p at B&Q
Find a range of storage for your home with storage furniture and accessories from 75p at B&Q.
51 used this week
£40 Off Selected Home Furnishings at B&Q - Including Bedding, Throws & Wall Art
Add those finishing touches to your home for less at B&Q.
Online
Popular B&Q Discount Codes
| Voucher Code Description | Discount Type | Expiry Date |
| --- | --- | --- |
| £10 Gift Card with Orders Over £200 at B&Q | Exclusive Online Reward | 29 December |
| £5 Gift Card with Orders Over £100 at B&Q | Exclusive Online Reward | 29 December |
| 20% Off the Christmas Range at B&Q - Limited Time Only! | Online Deal | 25 December |
| Free Next Day Delivery on Orders Over £50 at B&Q | Online Deal | 31 January |
| Shop Smart Lighting from £15 at B&Q | Online Deal | 25 December |
| Save up to 60% Off Kitchen Clearance at B&Q | Online Deal | 31 December |