VIEW LIVE OFFERS
Exclusive
10% Off Servicing Bookings at Kwik Fit
Extra 10% Off 2 or More Goodyear Tyres at Kwik Fit
Order today and grab an extra 10% saving!
60 used today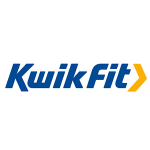 Never miss out on exclusive savings from vouchercloud
10% Off Air Conditioning Bookings at Kwik Fit
Book your air conditioning recharge service with Kwik Fit and save 10% today with our discount code.
78 used today
Free One Night Hotel Stay When You Buy 2 Goodyear Tyres at Kwik Fit
Enjoy a breakaway for 2 people when you purchase 2 Goodyear tyres.
57 used this week
Free Vehicle Safety Check at Kwik Fit
Avoid breakdowns and keep your car running safely with a free safety check at Kwik Fit.
54 used this week
Air Conditioning Recharge & Service from £59.95 at Kwik Fit
Stay cool with this great deal from Kwik Fit and get air conditioning recharge and service from only £59.95.
162 used this week
Exclusive Online Tyre Pricing at Kwik Fit
Shop online at Kwik Fit today and enjoy fantastic savings on competitive tyre prices.
213 used this week
Free Wheel Alignment Check at Kwik Fit
Have a browse at Kwik Fit today and get free wheel alignment and tracking. Too good to scroll past.
114 used this week
Free Winter Safety Check at Kwik Fit
Give your car the love and car it needs this Winter and ensure you stay safe with free Winter checks at Kwik Fit.
Online
Free Exhaust and Catalytic Converter Inspections at Kwik Fit
Big trip ahead? Have complete peace of mind, and get your exhaust checked for free at Kwik Fit.
Online
Full Car Servicing from £150 at Kwik Fit
Keep hassle free, and get your car serviced at the reliable Kwik Fit starting from just £150.
186 used this week
Popular Kwik Fit Discount Codes
| Voucher Code Description | Discount Type | Expiry Date |
| --- | --- | --- |
| 10% Off Servicing Bookings at Kwik Fit | Exclusive Online Code | 25 August |
| Extra 10% Off 2 or More Goodyear Tyres at Kwik Fit | Online Code | 30 September |
| 10% Off Air Conditioning Bookings at Kwik Fit | Online Code | 1 September |
| 5% Off MOT Bookings at Kwik Fit | Online Code | 25 August |
| Free One Night Hotel Stay When You Buy 2 Goodyear Tyres at Kwik Fit | Online Deal | 31 August |
| Free Vehicle Safety Check at Kwik Fit | Online Deal | 24 August |