VIEW LIVE OFFERS
Exclusive
5% Off Tyres at Kwik Fit
10% Off Tyres, Servicing, and Batteries for NHS Staff at Kwik Fit
NHS staff can get a 10% discount at Kwik Fit!
66 used today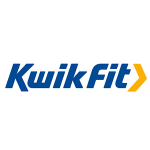 Never miss out on exclusive savings from vouchercloud
10% Off Battery Orders at Kwik Fit
Shop for less at Kwik Fit when you apply this code at the checkout.
Online
15% Student Discount on Servicing & MOT at Kwik Fit
Don't get left stranded, enjoy big savings on your next visit to Kwik Fit!
312 used this week
10% Off 2 or More Tyres at Kwik Fit - Pirelli, Michelin and Goodyear
Discover Pirelli, Michelin and Goodyear at Kwik Fit and grab a great saving with this code when ordering 2 or more.
72 used today
10% Off Aircon for Students at Kwik Fit
Don't be hot and sweaty on your travels, get a great deal at Kwik Fit!
306 used this week
Book Your MOT Test from £27 at Kwik Fit
No need to put it off, Kwik Fit are offering you no hassle MOT tests starting from under £30.
69 used this week
Free Wheel Alignment Check at Kwik Fit
Have a browse at Kwik Fit today and get free wheel alignment and tracking. Too good to scroll past.
Online
Free Exhaust and Catalytic Converter Inspections at Kwik Fit
Big trip ahead? Have complete peace of mind, and get your exhaust checked for free at Kwik Fit.
Online
Similar offers you might like
Popular Kwik Fit Discount Codes for April 2020
| Voucher Code Description | Discount Type | Expiry Date |
| --- | --- | --- |
| 5% Off Tyres at Kwik Fit | Exclusive Online Code | 12 April |
| 10% Off Tyres, Servicing, and Batteries for NHS Staff at Kwik Fit | Online Code | 30 June |
| 10% Off Battery Orders at Kwik Fit | Online Code | 30 April |
| 15% Student Discount on Servicing & MOT at Kwik Fit | Online Code | 14 June |
| 10% Off 2 or More Tyres at Kwik Fit - Pirelli, Michelin and Goodyear | Online Code | 30 April |
| 10% Off Aircon for Students at Kwik Fit | Online Code | 14 June |