VIEW LIVE OFFERS
10% Off Selected Online Tickets at Whipsnade Zoo
Adult Tickets from £25 at Whipsnade Zoo
Visit creatures great and small from all over the world at Whipsnade Zoo - adults' tickets start at £25!
Online
Never miss out on exclusive savings from vouchercloud
Up to 25% Off Group Bookings at Whipsnade Zoo
Groups of 10+ paying visitors receive a 25% discount off standard online or gate prices.
54 used this week
ZSL Membership from £70 at Whipsnade Zoo
A must-have for any zoo lover - enjoy a year's worth of incredible wildlife.
Online
Save 20% on ZSL Membership When You Pay by Annual Direct Debit at Whipsnade Zoo
Opt for annual direct debit payment when buying your ZSL Membership and find a 20% saving!
Online
10% Off Zoo Shops and Restaurants with Membership at Whipsnade Zoo
Save on your in-zoo purchases when you're a member - sign up today!
Online
Children Under 3 Go Free at Whipsnade Zoo
If you have a little one with you, they get free entry and all the fun!
Online
10% Off Animal Experiences for Members at Whipsnade Zoo
Save big on animal experiences when you're a member of ZSL and see those big cats up close.
Online
Similar offers you might like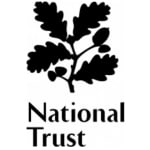 National Trust Membership Offers
Family Memberships from £78 a Year at National Trust - Great for Adventures!
AttractionTix Discount Codes
Free £5 Amazon Voucher on Disneyland Paris Ticket Orders at AttractionTix
Popular Whipsnade Zoo Vouchers for February 2020
| Voucher Code Description | Discount Type | Expiry Date |
| --- | --- | --- |
| 10% Off Selected Online Tickets at Whipsnade Zoo | Online Deal | 15 April |
| Adult Tickets from £25 at Whipsnade Zoo | Online Deal | 19 February |
| Up to 25% Off Group Bookings at Whipsnade Zoo | Online Deal | 19 February |
| ZSL Membership from £70 at Whipsnade Zoo | Online Deal | 20 February |
| Save 20% on ZSL Membership When You Pay by Annual Direct Debit at Whipsnade Zoo | Online Deal | 2 March |
| Child Tickets from £16 at Whipsnade Zoo | Online Deal | 26 February |