VIEW LIVE OFFERS
Exclusive
£15 Gift Card with Upfront Bookings Over £150 at DFDS Seaways
3 & 5 Day Return fares to France from £80 at DFDS Seaways
Book your trip to France and save now!
57 used today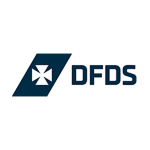 Never miss out on exclusive savings from vouchercloud
Discover Northern France from £45 at DFDS Seaways
Discover Northern France for less at DFDS Seaways
54 used today
Free Cancellations on Bookings at DFDS Seaways - Brexit Guarantee!
Book with confidence at DFDS Seaways.
Online
Save up to 40% on Mini Cruise & Stay to Amsterdam at DFDS Seaways
Wake up and smell the flowers on a spring break to Amsterdam and save 40%.
51 used today
Up to 40% Off Amsterdam Mini Cruise & Stay Plus Option to Add Vehicle at DFDS Seaways
Book now to save 40% on mini cruise & stays to Amsterdam!
51 used today
Similar offers you might like
Popular DFDS Voucher Codes for April 2020
| Voucher Code Description | Discount Type | Expiry Date |
| --- | --- | --- |
| 3 & 5 Day Return fares to France from £80 at DFDS Seaways | Online Code | 22 April |
| 10% Off Dover-France Bookings at DFDS Seaways | Online Code | 9 April |
| Discover Northern France from £45 at DFDS Seaways | Online Code | 22 April |
| Save up to 40% on Mini Cruise & Stay to Amsterdam at DFDS Seaways | Online Code | 3 May |
| Up to 40% Off Amsterdam Mini Cruise & Stay Plus Option to Add Vehicle at DFDS Seaways | Online Code | 3 May |
| Amsterdam: Save up to 40% On Mini Cruise & Hotel Stays at DFDS Seaways | Online Code | 3 May |