VIEW LIVE OFFERS
Exclusive
10% Off Airport Hotel Bookings at Travelodge
15% Off Travelodge Dreamer Mattress Orders at Travelodge
Get this dreamtastic Dreamer mattress for 15% less by applying this code!
72 used today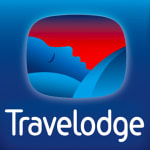 Never miss out on exclusive food & drink savings
Up to 30% Off Advance Bookings at Travelodge
By simply thinking ahead, you stand to save 30% on your booking!
264 used today
5% Off Bookings with Newsletter Sign-ups at Travelodge
Sign-up for the Travelodge newsletter to bag a handy 5% off your next booking!
63 used today
5% Student Discount at Travelodge
Don't miss out on this great discount when you book at Travelodge!
75 used today
Hotels from £29 at Travelodge
Need a cheap and convenient place to stay? Travelodge have hotels nationwide that start from only £29.
300 used this week
Central London Bookings from £45 at Travelodge
Booking a London city break doesn't have to be expensive! Book your trip through Travelodge from £45.
96 used this week
5% Off Bookings with Business Memberships at Travelodge
If you're stay is business rather than pleasure, you can save 5% on the cost through this great scheme!
Online
Manchester Bookings from £27.99 at Travelodge
Enjoy a night away in Manchester from just £27.99 at Travelodge. A perfect place to rest from exploring the city.
63 used this week
Free WiFi Access with Bookings at Travelodge
Don't pay more for Wi-Fi, just stay with Travelodge!
336 used this week
Birmingham Stays from £28.99 at Travelodge
Why pay more when you don't have to? Kick-start your Birmingham trip with a Travelodge booking from £28.99.
Online
Stay in Liverpool from £28.99 at Travelodge
Get your Liverpool break off to a great start with bookings from £28.99 at Travelodge.
54 used this week
Popular Travelodge Discount Codes
| Voucher Code Description | Discount Type | Expiry Date |
| --- | --- | --- |
| 10% Off Airport Hotel Bookings at Travelodge | Exclusive Online Code | 31 December |
| 15% Off Travelodge Dreamer Mattress Orders at Travelodge | Online Code | 17 November |
| 5% Student Discount at Travelodge | Online Code | 31 December |
| Up to 30% Off Advance Bookings at Travelodge | Online Deal | 11 February |
| 5% Off Bookings with Newsletter Sign-ups at Travelodge | Online Deal | 13 February |
| Hotels from £29 at Travelodge | Online Deal | 29 November |